Join us for the 2023 Women in Rail Virtual Conference!
Meet industry leaders and experts. Participate from anywhere in the world. Network with like-minded individuals. Learn about the latest trends and developments in rail. Gain valuable insights and skills to advance your career!
When:
June 8, 2023 11am-2pm EDT virtually
Cost:
$50 (Adults), $500 (Groups – 10 People), FREE (Students)
Proceeds will fund a scholarship for a deserving woman looking for a career in rail.
VIEWING PARTY: We are pleased to offer a group rate (for 10 people) so that companies can hold viewing parties for staff members interested in attending the conference. As an exciting addition, if you send us a photo of your viewing party for our social media, you will be entered into a random draw for a coffee party on behalf of the RAC. You set the date and time and we will take care of the rest!
Register Now
Register now to secure your spot at the conference.
---
Schedule
Moderator Corina Moore, Moore Leadership Consulting, President and CEO, Ontario Northland (retired)
Opening remarks by Caroline Healey, Executive Vice President and General Counsel, Railway Association of Canada
How to increase women representation in a male dominated workforce
How women can negotiate more (i.e. for advancement, pay, etc.)
Closing remarks Caroline Healey, Executive Vice President and General Counsel, Railway Association of Canada
Speakers
Meet our incredible lineup of speakers and panelists.
Corina Moore
Recognized as an inspirational leader and catalyst for change, Corina is known for inspiring employees to achieve unprecedented results. During her eight years as President and CEO of Ontario Northland Transportation, Corina shifted the business to be data-driven, customer-focused, lean, and strategic.
Divya Shah
Divya Shah is an accomplished professional in investments and financial services, with extensive experience in project finance, capital markets, and Public-Private Partnerships (PPPs). She currently serves as a Managing Director at the Canada Infrastructure Bank, where she leads the investment team responsible for capital deployment and impact investments in the Trade and Transport and Critical Minerals Sectors.
Karima Hashmani
Karima is the Chief Inclusion Officer at Metrolinx and she is building equity, diversity, and inclusion (EDI) capacity across the organization to create an equitable workplace and a culture of belonging. This includes embedding EDI into Metrolinx's work – from workplace practices to how it engages and works with communities.
Pamela Ruebusch
Pamela Ruebusch is the founder and owner of TSI Group. When she started the business over three decades ago, Pamela's goal was to create a firm that delivered the best available talent and executive search services to clients throughout North America. She is the leading executive search firm in the transportation, logistics and supply chain sector in Canada.
Maryam Monsef
Founder and CEO of ONWARD, Monsef continues to advance her vision for a world where women and their families are thriving. She is a globally recognized feminist, leader, and changemaker who equips audiences with effective DEI strategies while sharing hard-earned lessons on leadership and resilience.
Carole Michelucci
Carole Michelucci is CN's Chief Talent Officer. She is responsible for the development and execution of a company-wide talent strategy and supporting programs, leading its Talent Acquisition, Learning and Development, Organizational Effectiveness and Succession work.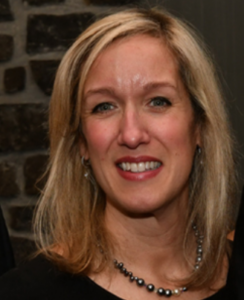 Tracy Power
Tracy Power is the Senior Director of Procurement and Inventory at VIA Rail Canada. She joined VIA in 2015 as Senior Manager Procurement and in 2016 was named Director of Procurement and Inventory. In her current role, she oversees the strategic sourcing, inventory management, vendor performance management and governance for VIA Rail's Procurement across eight provinces.
Tina Sheaves
Tina Sheaves, General Manager, Operations – Ontario, is responsible for CPKC's freight operations in southern Ontario. With over 30 years of experience in the rail industry, Tina has worked for both Class 1s in Canada and has been with CPKC since 2013. Tina has held positions within all areas of operations during her career, including engineering, intermodal, mechanical and train and engine.
Benefits
Discover the benefits of attending the Women In Rail conference:
Professional development and career advancement. Eager to start a career in Rail?
Networking opportunities with industry leaders and peers.
Access to the latest trends and developments in rail industry.